Trabalho de Conclusão de Curso da Maria Fernanda Campos Goretti de Carvalho
–
A necessidade de uma perspectiva de gênero em um Tratado em Direitos Humanos e Empresas nas Nações Unidas
Confira abaixo: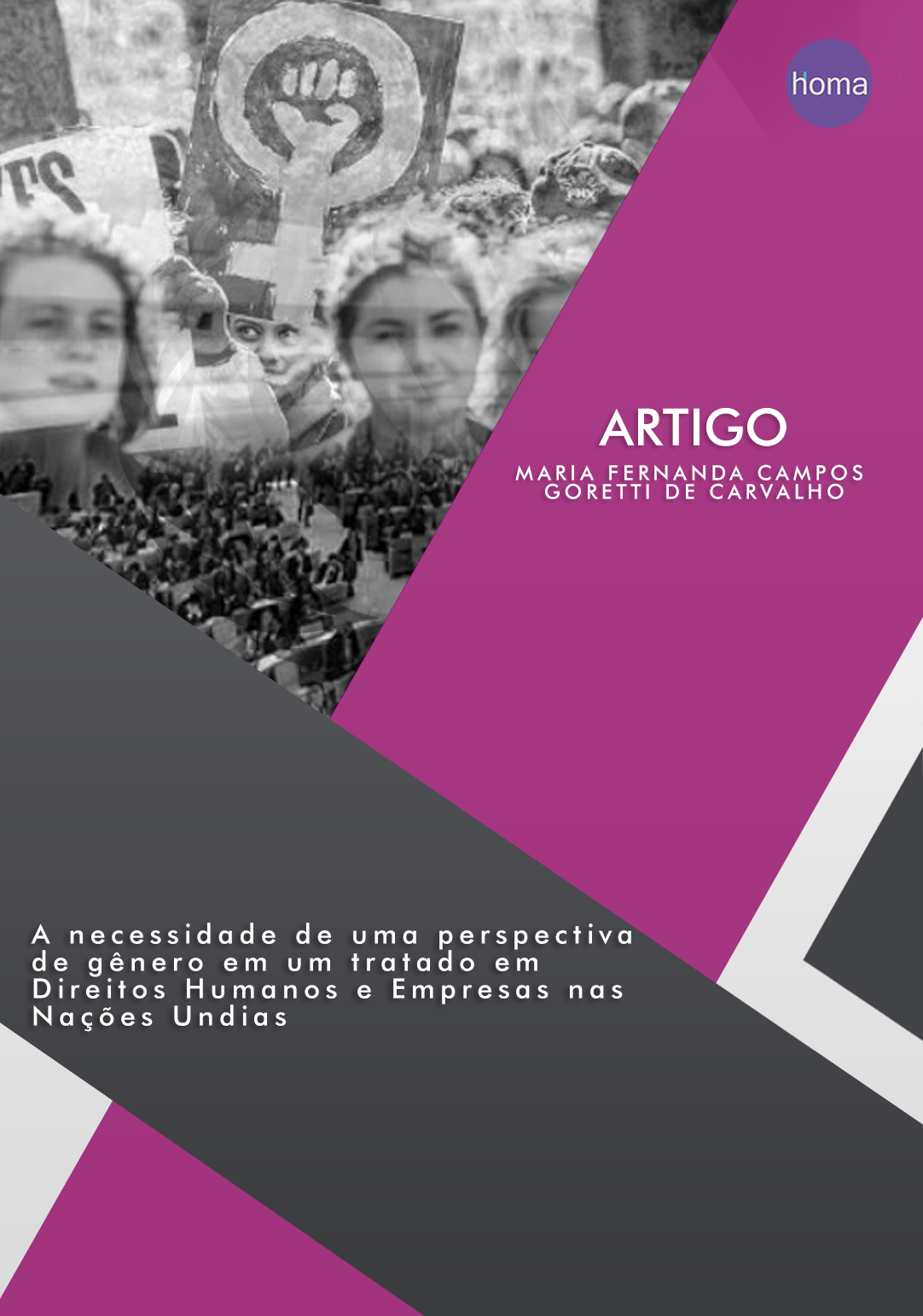 RESUMO
O presente estudo busca analisar a temática de Direitos Humanos e Empresas tendo como foco a questão da desigualdade de gêneros, sendo a hipótese levantada a de maior suscetibilidade da mulher a ser vítima de violações de direitos por parte das empresas transnacionais e pelo capitalismo global. A análise é baseada na perspectiva de Cynthia Enloe e de Silvia Federici, abordando ainda o histórico da agenda de Direitos Humanos e Empresas na ONU, e o que já foi feito sobre a pauta feminista. Visto que o problema a ser respondido é por que é necessária uma perspectiva com sensibilidade de gênero no tratado em Direitos Humanos e Empresas, será feita uma demonstração de diversas violações específicas sofridas por mulheres, com o objetivo de demonstrar  a importância e urgência da implementação de uma visão feminista em um Tratado em Direitos Humanos e Empresas; fazendo uma revisão bibliográfica e análise documental  para chegar às conclusões desejadas. O que se conclui é a necessidade de maior enfoque na defesa dos direitos das mulheres, com a criação de mecanismos eficientes de combate às violências específicas de gênero e pela menção e atenção a essa temática em um Tratado em Direitos Humanos e empresas.
Palavras-chave: Direitos Humanos. Empresas Transnacionais. Gênero.
ABSTRACT
The present study aims to analyze the theme of Human Rights and Business, focusing on the gender inequality issue, being the main hypothesis the bigger susceptibility of women to being victims of rights violations performed by Transnational Corporations and global capitalism. The analysis is based on the perspective of Cynthia Enloe and Silvia Federici, and also highlights the history of the UN's Human Rights and Business Agenda, and what has already been done on the Feminist Agenda. After a demonstration of several gender-specific violations, it seeks to show the importance and urgency of implementing a feminist vision in a Treaty on Business and Human Rights, using several authors to reach the conclusions. The main conclusion is the need for more focus on women's rights, the creation of efficient mechanisms to fight gender-based violence, and the need for mentioning and paying attention to this issue on the referred Treaty.
Keywords: Human Rights. Transnational Corporations. Gender.